September 6, 2019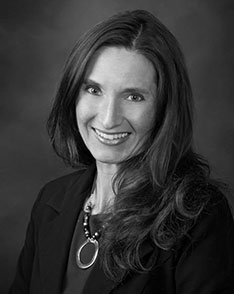 Chicago-based HSA Commercial Real Estate is pleased to announce the promotion of Claudette Zoch to Regional Property Manager. In her new role with the company, Claudette will now be responsible for the management and supervision of HSA Commercial's entire real estate portfolio in Wisconsin which includes over 2.6 million square feet of industrial, healthcare, retail, and mixed-use properties.
Claudette joined HSA Commercial Real Estate in 2016 to oversee the management of the firm's new developments and acquisitions including the Drexel Town Square Health Center in Oak Creek, Brookfield Fashion Center in Brookfield, and Northview Business Center in Waukesha. As the firm has continued to build and invest in new properties in southeast Wisconsin and Milwaukee, Claudette's keen attention to detail and stewardship of these assets has been an important aspect of the company's success.
"Claudette is an exceptionally good manager of commercial real estate," said Jack Shaffer, chairman and founder of HSA Commercial. "She is smart, effective, and a great addition to our staff at HSA."
"Claudette enhances and creates value in the properties under her management, while maintaining a successful balance between the needs of our tenants and the goals of ownership," said Christine Muszynski, executive vice president and director of management operations.
"When you visit our Calhoun Crossing and Brookfield Fashion Center properties, you can easily see the care and attention Claudette takes in the management of these assets," said Tim Blum, executive vice president with HSA Commercial. "Claudette's sense of pride of ownership in her work is beneficial to all of our stakeholders—customers, tenants, partners, and the municipalities."
HSA Commercial would like to congratulate Claudette Zoch on her appointment to Regional Property Manager, and we look forward to seeing how she can contribute to the continued success of our development and investment activities in Wisconsin in her newly-expanded role.
Related Staff
HSA News & Listings Alerts
Join the email list for updates and new listings.