Christine Muszynski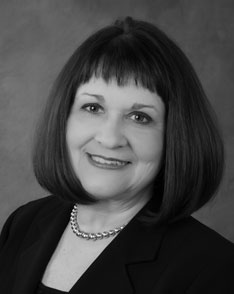 President, Property Management
Property Management
Contact
P:
312.683.7276
cmuszynski@hsacommercial.com
Experience
With more than 35 years of property management experience, Muszynski provides oversight in the delivery of client services, as well as support to HSA's real estate professionals with a focus on continuously strengthening the property management platform.  She possesses expertise in risk management, lease renewals and expansion negotiations and has been responsible for more than $50 million in construction projects inclusive of significant tenant build-outs and major capital improvement programs. She also served as the account manager for the Bank One (now JP Morgan Chase) management assignment, consisting of 275 bank facilities in Northern Illinois with an annual operations budget of over $35 million. She has also been responsible for the financial aspects of properties owned by Equitable Real Estate Investment Management, Lutheran Social Services, General American Life Insurance, Royal Neighbors of America, Capital Realty Advisors, Five Star Ventures, Lennar Partners and Industrial Income Trust.
Muszynski began her career with Wirtz Realty Corporation at a high-rise Michigan Avenue office building and later worked with Brauvin Realty Services managing a portfolio of suburban office and retail properties.
Affiliations
Muszynski is a licensed real estate professional in the State of Illinois.
Related News
HSA Commercial Real Estate Completes 20,439 SF Lease with American Residential Services at Gateway Business Park in Indianapolis
HSA Commercial Appoints Claudette Zoch Regional Property Manager in Wisconsin