Jack Shaffer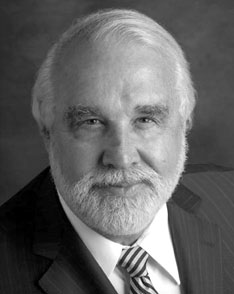 Chairman and Founder
Contact
P:
312.332.3555
jshaffer@hsacommercial.com
Experience
Mr. Shaffer founded HSA in 1981. He has been directly involved in the construction and development of more than 70 million square feet of industrial, retail and office space; and in the acquisition of over 100,000 acres for the development of business parks, shopping centers and industrial properties.
Some of Mr. Shaffer's projects include the development of the 63 acre Broadview Village Square, the 300 acre Kensington Business Center, the 550 acre Turnberry Lakes International Business Park, three Covington Corporate Center business parks totaling over 300 acres, the 10 acre Oakbrook Terrace Office Park,. the 33 acre Highland Oaks Office Park, the 30 acre Opus West Office Park and the 1,200 acre Governors Gateway Industrial Park.
Prior to forming HSA, Mr. Shaffer started MRX/Midwest Realty Exchange in 1977 and, before that, he held executive positions as: partner and executive vice president of Hawthorn Realty Group, vice president and director for Northwest Industries (Northwestern Rail) and New York Central Railroad, and manager of industrial real estate development for the New York Central Railroad. He was involved in the development of the 6,800-acre new town of Park Forest South in Illinois and the purchase of 6,500 acres for the $1.5 billion Jones & Laughlin Steel Plan in Hennepin, Illinois.
Affiliations
Mr. Shaffer is a member of the Society of Industrial and Office Realtors, Industrial Development Research Council, National Association of Industrial and Office Properties, and Lambda Alpha. He has completed hundreds of transactions with the largest of national and international companies such as: Nestle, Siemens, Goodyear, Carrier Corporation, J&L Steel Co., Phillips, Motorola, International Paper, FedEx, DHL, US Steel, ITW, DuPont, BP, Dow, Blue Cross/Blue Shield, Home Depot, Lowe's, Wal-Mart, Target, Mitsubishi, and Sony.
Education
University of Illinois, MS, Business
University of Illinois, BS
Related News
HSA Commercial Appoints Claudette Zoch Regional Property Manager in Wisconsin
HSA Commercial Real Estate Remains "Best of the Best" According to Midwest Real Estate News
HSA Commercial Ranked as "Best of the Best" by Midwest Real Estate News