May 7, 2018
Last week, a team of HSA volunteers led by Bob Smietana and Josephine Thomas-Hoytt rolled up their sleeves and got their hands dirty for Chicago Commons' Paulo Freire Family Center in the south side Chicago neighborhood, Back of the Yards. HSA's social outreach initiative HSAwareness has returned to the center every spring for the past four years to freshen up its playground for the upcoming school year. Volunteers spent the afternoon planting flowers, staining and weather-proofing wood fixtures, and spreading fresh mulch on the playground.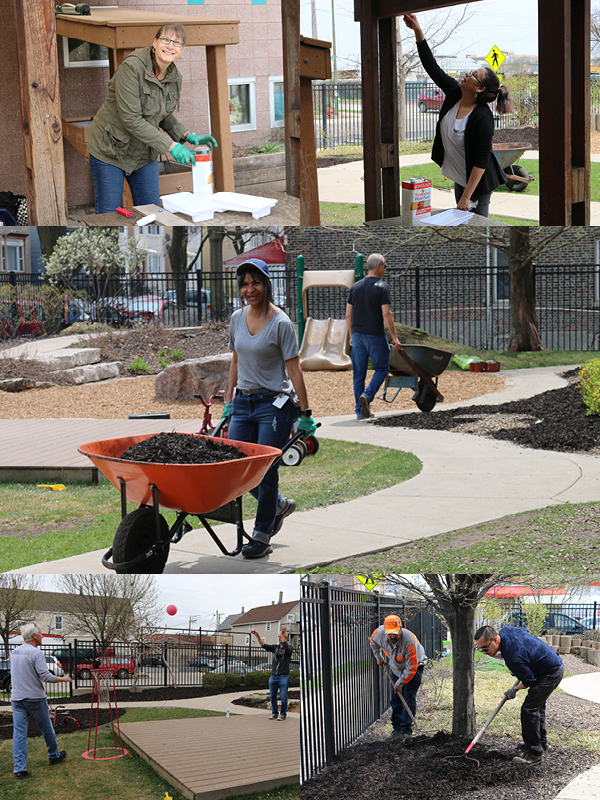 Chicago Commons has a history of community service dating back to the late 1800s and currently operates seven centers in the Chicagoland area, which offer early childhood education programs, family services, and senior support. The Paulo Freire Family Center provides comprehensive early childhood education programs for local families-in-need focusing on parent/guardian engagement. HSA has proudly supported the organization for many years and was awarded Chicago Commons' 2016 Corporate Partner of the Year.
This year, the HSAwareness team brought with them 24 backpacks filled with school supplies for the children graduating from the Paulo Freire Family Center. Through the generosity of the firm's employees and partners, volunteers collected notebooks, folders, markers, crayons, pencils, erasers, scissors, and stickers to prepare the little graduates for a fun and successful first year in kindergarten.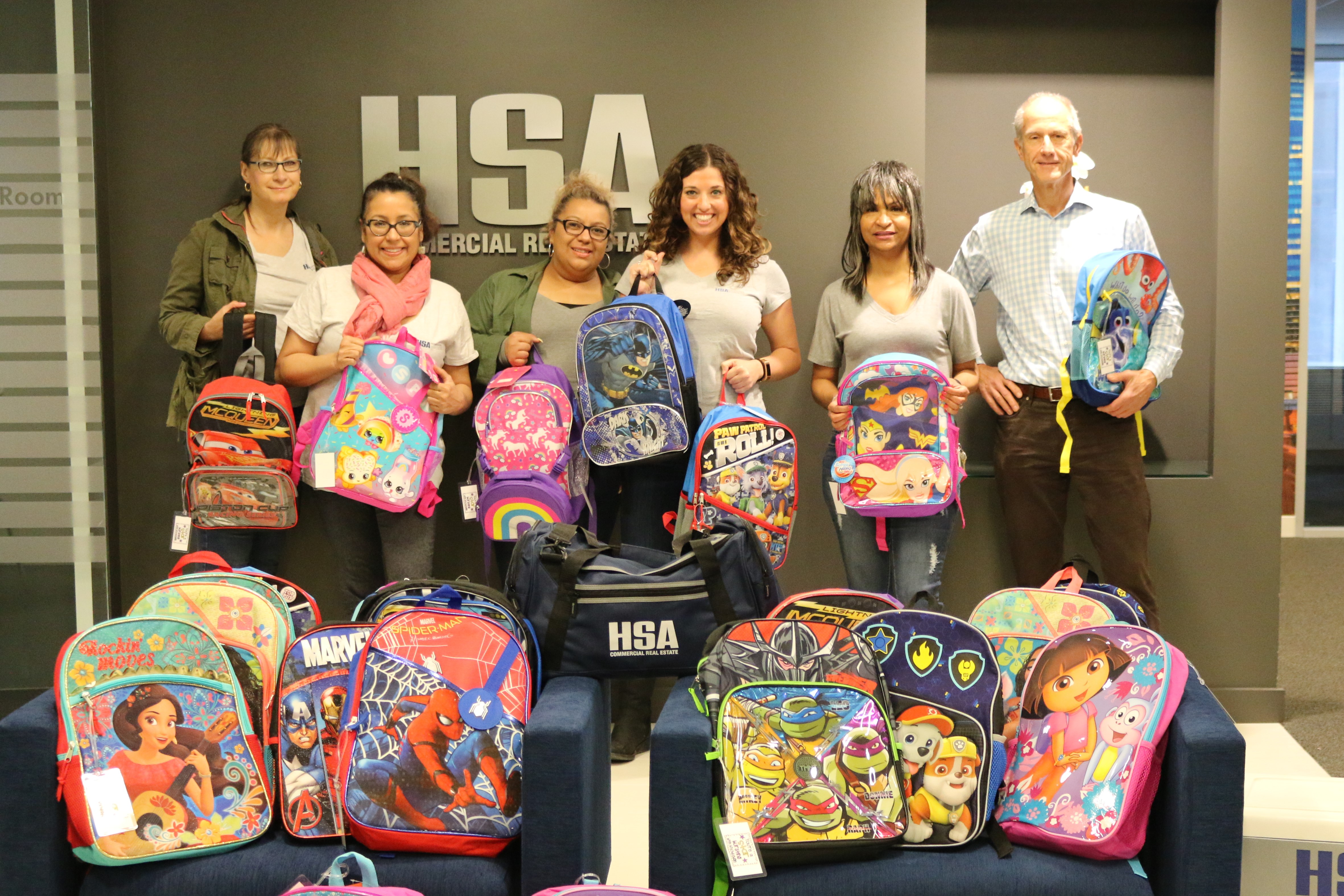 HSAwareness would like to sincerely thank our friends and colleagues who donated their time and resources to support this year's school supply drive and playground cleanup project. As always, thank you to our partners at Chicago Commons for continuing to help overcome poverty, discrimination, and isolation in Chicago communities.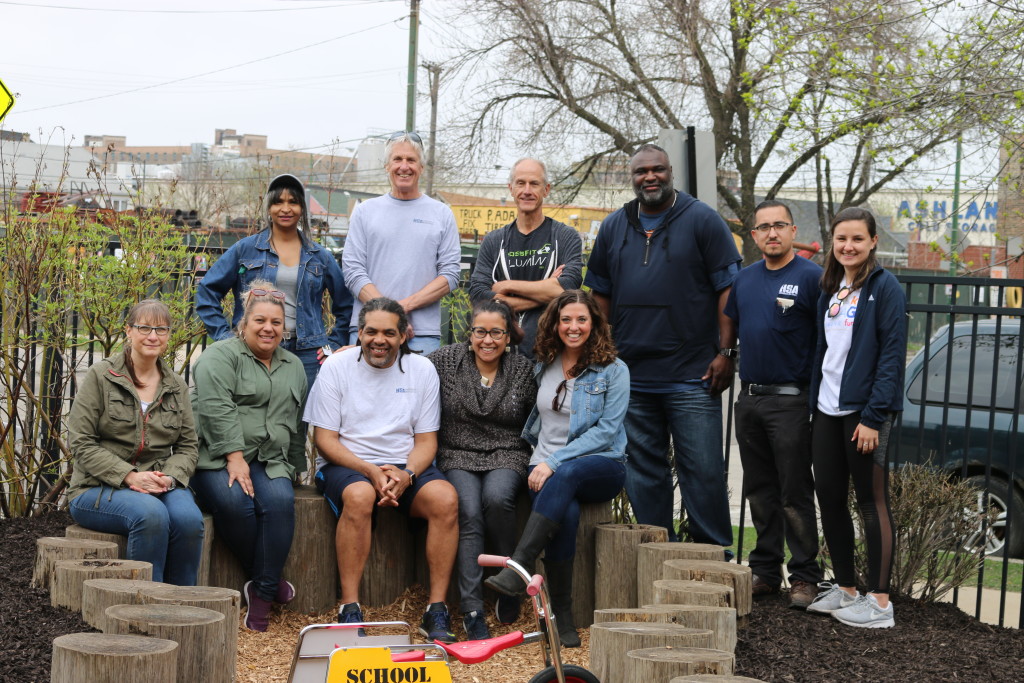 Related Staff
Josephine Thomas-Hoytt, SPHR, SHRM-SCP
HSA News & Listings Alerts
Join the email list for updates and new listings.