May 10, 2017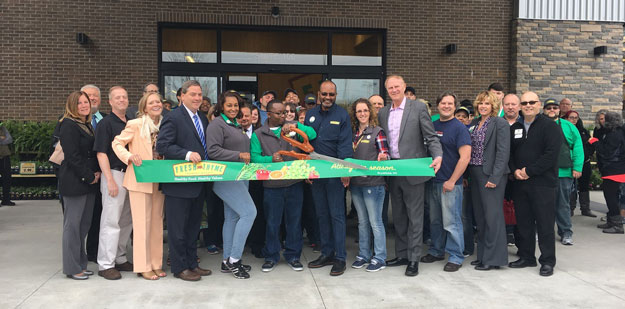 Fresh Thyme Farmer's Market opened to the public today at HSA Commercial Real Estate's Calhoun Crossing shopping center development in Brookfield, Wis. After years of anticipation for the community and for those involved in the project, Fresh Thyme opened the doors to its newest 32,000-square-foot location which offers an abundant selection of farm-fresh produce, all-natural meats, daily-delivered seafood, fresh-baked breads and bakery items, and more in a convenient, neighborhood location at the corner of Bluemound Road and Calhoun Road.
The opening of Fresh Thyme represents yet another critical milestone in the transformation of the shopping center previously known as Plaza 173, which was acquired by HSA Commercial Real Estate in partnership with Innovative Capital Advisors in 2012 through an online real estate auction. Despite it's high-profile location along Bluemound Road, the bustling retail thoroughfare in the affluent community of Brookfield, Plaza 173 had fallen into foreclosure and disrepair due to years of mismanagement and neglect. The joint venture between HSA and Innovative Capital Adivsors embarked on an ambitious redevelopment plan that has completely transformed the property by adding new entry porticos for anchor tenants along the contemporary new facade, improving the streetscape and landscape throughout the property, constructing a new and better-positioned outlot building, creating efficient customer and employee parking areas, and enhancing signage opportunities for tenants.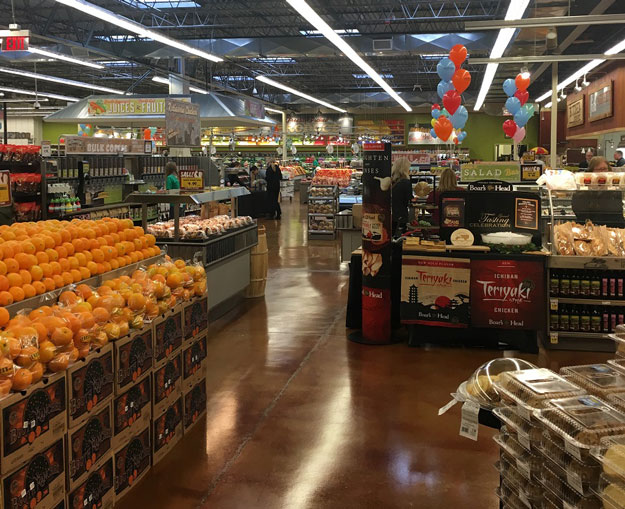 Total Wine & More opened it's first store in the state of Wisconsin at Calhoun Crossing late last year alongside Designer Shoe Warehouse. The shopping center's new outlot building is fully-occupied by three retailers: Kesslers Diamond Center, Bentley's Pet Stuff, and Men's Wearhouse. With the opening of Fresh Thyme, there are only two spaces remaining at Calhoun Crossing–a 23,614-square-foot anchor position and a 6,326-square-foot end cap–that can potentially be combined.
Chris Thomas of Evanston-based TOA Architecture + Urban Design was reponsible for the design of Calhoun Crossing and was an integral part of redefining the future for the once blighted shopping center. Itasca-based Premier Design + Building served as the general contractor for the project and helped guide ownership through a lengthy and challenging redevelopment process.
Come visit the beautiful, new Fresh Thyme Farmer's Market at Calhoun Crossing in Brookfield, Wisconsin, which is open daily from 7 a.m. to 10 p.m.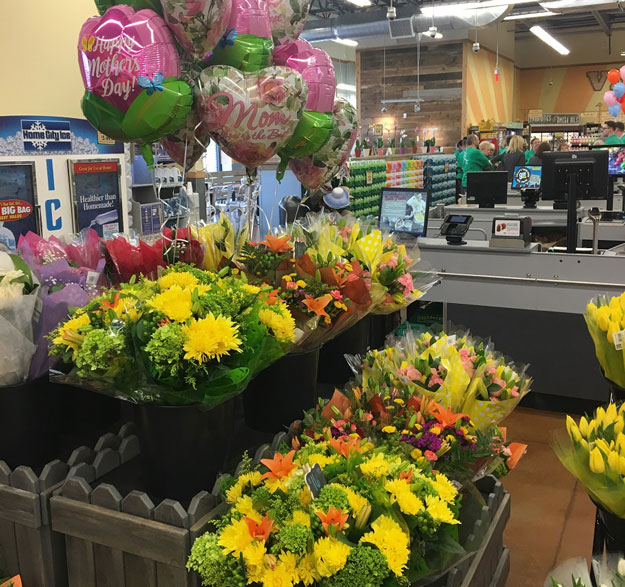 Related Staff
HSA News & Listings Alerts
Join the email list for updates and new listings.