March 21, 2017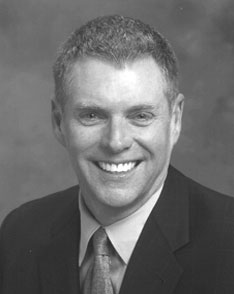 For the third time in five years, Tim Thompson, executive vice president and managing director of the Industrial Services Division at HSA Commercial Real Estate, received a CoStar Power Broker Award in recognition of his accomplishments as one of the top industrial leasing agents in the Chicago market. The CoStar Power Broker Awards are presented annually to the "Best of the Best" companies and dealmakers in commercial real estate with the highest levels of leasing or sales transaction volume in a particular market. Tim Thompson completed leases totaling 750,000 square feet with an aggregate value in excess of $10 million, and in addition to the leasing activity for which he was awarded, Tim helped broker multiple sales transactions totaling over $50 million.
HSA Commercial Real Estate also received a CoStar Power Broker Award and designation as one of the Top Leasing Firms in Chicago for the company's achievements in leasing industrial, retail, office, and healthcare space on behalf of HSA partnerships and third-party clients throughout Chicagoland in 2016. In the 12 years that the CoStar Broker Broker Awards have been conducted, HSA Commercial Real Estate has been recognized as a Top Leasing Firm in the Chicago market eight times.
"With such an active year in commercial real estate, CoStar is proud to honor the individual brokers and firms who perform at the industry's highest level," said CoStar Group founder and CEO Andrew C. Florance.  "These industry leaders deserve to be recognized for their expertise, hard work and superior deal-making abilities. We extend our congratulations to this year's winners on their exceptional sales and leasing success."
About CoStar
CoStar Group, Inc. (NASDAQ: CSGP) is the leading provider of commercial real estate information, analytics and online marketplaces.
Related Staff
HSA News & Listings Alerts
Join the email list for updates and new listings.