July 26, 2021
Chicago-based HSA Commercial Real Estate has recently begun construction on three new industrial warehouses totaling 857,000 square feet in Wisconsin and Indiana. All of the developments are being built on a speculative basis, or without tenants lined up in advance.
"Significant e-commerce growth continues to drive demand for newly constructed Class A warehouse space along critical last-mile corridors," said Robert Smietana, vice chairman and CEO of HSA. "With these three new spec projects, we'll expand the options available to a diverse range of users whose expansion has kept vacancy near historic lows, even as deliveries have increased."
The developments include the following:
Gateway Industrial VI – 915 Airtech Parkway, Plainfield, Ind.: Located in Gateway Business Park, immediately southwest of Indianapolis International Airport, Gateway Industrial VI is a 278,148-square-foot warehouse that is the sixth HSA has developed in the 55-acre park since 2004. Scheduled for completion in late 2021, it will feature 32-foot clear heights, 28 truck docks and 621 parking spaces.
Cudahy WI Industrial – 4850 S. Pennsylvania Ave., Cudahy, Wis.: Cudahy Industrial is a 130,600-square-foot warehouse immediately east of General Mitchell International Airport in Cudahy, Wis., a south suburb of Milwaukee that borders the Lake Michigan shoreline. The building, which replaces a vacant structure on the 8.2-acre site, is scheduled for completion in June 2022 and will include 32-foot clear heights, 13 truck docks (with potential to double) and 102 parking spaces. Located across from village-owned land, the project aligns with officials' plans to revitalize the stretch of Pennsylvania Avenue between Layton and Edgerton avenues.
Bristol Highlands Commerce Center III – 9403 136th Ave., Bristol, Wis.: Marking the third warehouse in HSA's Bristol Highlands Commerce Center development in Bristol, Wisc., the new 447,000-square-foot distribution center at 9403 136th Ave. is scheduled for completion in early 2022. Offering easy access to Interstate 94, the project will feature 36-foot clear heights, 73 truck docks and ample parking for employees.
All buildings are now currently under construction, with Bristol Highlands III recently celebrating its groundbreaking ceremony.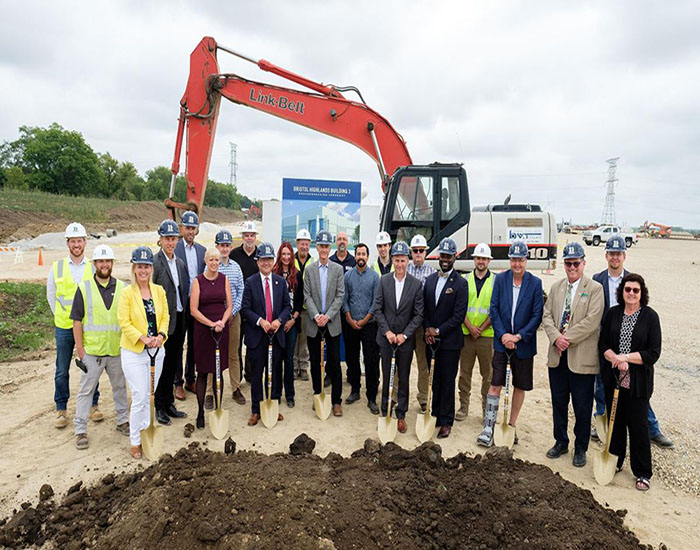 Related Properties
Bristol Highlands Commerce Center East
Related Staff
HSA News & Listings Alerts
Join the email list for updates and new listings.