September 20, 2016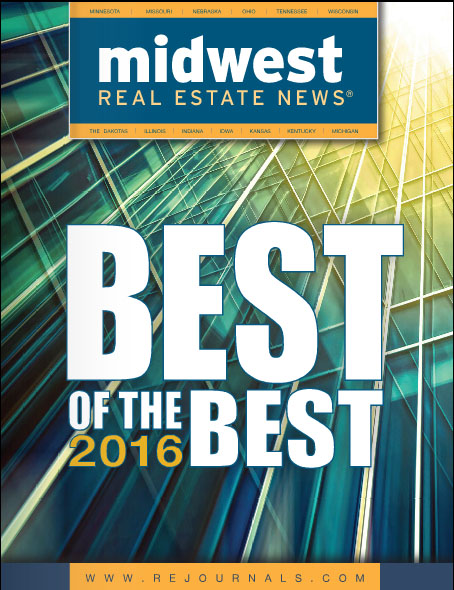 HSA Commercial Real Estate was again commended by Midwest Real Estate News as one of the region's top commercial real estate firms in its 2016 "Best of the Best" edition. Ranked as one of the top owners and managers of real estate in the Midwest for decades, HSA Commercial was again recognized for the size of its portfolio, which includes 10,026,585 square feet owned and 12,196,650 square feet managed. Key properties highlighted by the publication include The Mayfair Collection in Wauwatosa, Wis.; Sierra Gateway Business Park in Plainfield, Ind.; and the Silver Cross Health Center and Cancer Center in New Lenox, Ill.
Both of the awards received by HSA Commercial are listed below and organized by property type:
Top Owner
Industrial: 8,161,730 sf
Medical Office: 630,600 sf
Office: 438,295 sf
Retail: 795,960 sf
Top Property Manager
Industrial: 8,622,650 sf
Office: 614,245 sf
Facilities / Non Profit: 1,189,875 sf
Retail: 795,960 sf
Healthcare: 974,220 sf
Complete rankings can be found in the Midwest Real Estate News online edition.
HSA News & Listings Alerts
Join the email list for updates and new listings.