Robert Titzer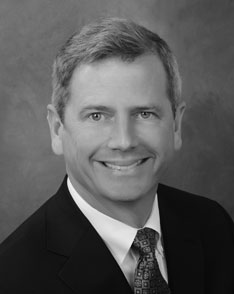 Executive Vice President of Corporate Real Estate Services and HSA PrimeCare
Healthcare, Office
Contact
P:
312.458.4468
rtitzer@hsacommercial.com.
Experience
Robert L. Titzer is an Executive Vice President in the Corporate Real Estate Services and PrimeCare divisions of HSA Commercial Real Estate and brings a broad background of commercial real estate experience to his client's assignments. His thorough understanding of the transaction process includes a strong background in construction, financial analysis, and lease negotiation in addition to experience in markets across the country as well as the Chicago metropolitan area.
Mr. Titzer's work has earned repeat business with clients such as The University of Chicago, Ingalls Health System, Central DuPage Hospital, McCormick Theological Seminary, Advocate Healthcare, and Fitness Formula Clubs. He has significant experience in working as an advisor to various businesses including a concentration in work for not-for-profit and healthcare organizations. He has also represented leading property owners such as JMB Properties and Prime Group Realty Trust and national companies including Waste Management and Storage Technology Corporation in property leasing and asset disposition assignments in over 50 different markets across the country.
Most recently, he has directed transaction services growth at HSA in the health care sector. He is responsible for developing leasing strategy and oversight of leasing activities for the HSA/PrimeCare portfolio which includes fourteen medical office properties in Illinois, Indiana and Ohio. He provides an extensive knowledge base in healthcare leasing and development through his work with hospital systems, physician groups and individual practices.
Prior to joining HSA, Mr. Titzer was Vice President at Prime Group Realty Trust. He started his commercial real estate career in 1985 as development manager for a Chicago area developer/landlord where he was responsible for the successful construction, management and leasing of suburban office properties. Before entering the real estate business, Mr. Titzer designed mechanical systems for high-rise office buildings, including several Chicago skyscrapers, at Skidmore Owings and Merrill.
Affiliation
Titzer is a licensed real estate broker in Illinois and Indiana.
Education
University of Chicago, MBA, Finance and Accounting
University of Notre Dame, BS, Mechanical Engineering
Related News
HSA PrimeCare EVP Robert Titzer Explains the Rise of Medical Office in Mixed-Use Developments in Commercial Property Executive Q&A
HSA PrimeCare EVP Robert Titzer Discusses the Rise of Urgent Care Facilities with RE Journals
HSA PrimeCare Breaks Ground on 40,000 SF Medical Office Building on Silver Cross Hospital Campus in New Lenox, Ill.