December 12, 2013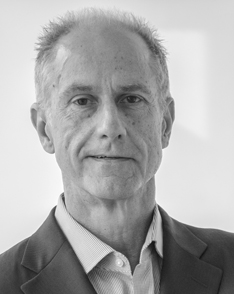 Though it's very hard to believe, the recent bone-chilling temperatures in Chicago are making it painfully obvious that winter is upon us and that 2013 is nearly over. Like most companies, at HSA Commercial Real Estate, these last few weeks before the holidays are always the perfect time to pause and reflect on the accomplishments of the previous year and to look forward to the opportunities ahead.
Despite the temperatures in Chicago that are well below freezing, the long thaw in the real estate market appears to be coming to an end with several exciting new projects on the horizon for HSA.
No Need to Speculate
Since the downturn in 2008, there have been a lot of smart people in the real estate community asking when spec development would return. After watching vacancy rates reach historic lows, HSA Commercial and its institutional investment partners helped to answer that question in 2013 by launching three new industrial spec projects at Park 355 in Woodridge, Ill.; Delany Commerce Center in Waukegan, Ill.; and Gateway Business Park of Plainfield, Ind. The amount of leasing interest thus far has been very encouraging and helps validate our belief that the market for high-quality warehouse space is under-supplied in key locations throughout the Midwest. HSA Commercial even has plans to announce several more new industrial projects in 2014. Now, the wave of spec development that started on the coasts has reached the Chicago area with help from HSA, and we expect secondary distribution markets will start to see new development activity next year as well.
Transforming the "Triangle"
In April of next year, HSA Commercial will celebrate the grand opening of The Mayfair Collection, a 270,000-square-foot shopping center anchored by Nordstrom Rack, Saks Off 5th, Dick's Sporting Goods and others in Wauwatosa, Wis. There is a lot of buzz surrounding the project in Milwaukee because of the premier line-up of retailers and the fact that HSA is adapting obsolete warehouse buildings along a busy stretch of Highway 45 to create the new retail space. With leasing for the second phase already underway, HSA plans to break ground next spring on an expansion that will include an organic grocer and exciting home furnishings tenants, many of which will make the project the first location for their brands in the state of Wisconsin. The multi-phase plan for the 70-acre site known as the "Burleigh Triangle", which HSA began assembling back in 2005, calls for a vibrant mix of retail, restaurants, hotel, office, and residential uses to create a dynamic live-work-play environment in west suburban Milwaukee.
The Brave New World of Health Care
With an aging population trend and the Affordable Care Act scheduled to take effect, HSA's health care team has been as busy as ever in consulting with hospital systems and physician clients to prepare for the changes and growth in ambulatory care. This month, HSA PrimeCare is finishing up an outpatient facility development in Lowell, Ind. in partnership with Franciscan St. Anthony Health of Crown Point. Completion is also scheduled this month for the Hawthorn Surgery Center in north suburban Vernon Hills, an ambulatory surgery clinic to be occupied by an established practice that is expanding and relocating from Libertyville. There is no doubt that the landscape of health care is changing rapidly, and HSA PrimeCare is working closely with its health care partners to meet these challenges with modern ambulatory care solutions including two development projects that will be announced early next year.
---
Though the market is far from catching fire, there are plenty of reasons to be optimistic about 2014 and the possibilities that it brings for new real estate development and investment opportunities. Thank you to our partners and our talented staff of professionals for making 2013 such a great year, and we look forward to building on that success further in 2014.
Happy Holidays!
Bob Smietana
Vice Chairman and CEO, HSA Commercial
HSA News & Listings Alerts
Join the email list for updates and new listings.