June 10, 2014
Last week, a group of volunteers from HSA Commercial traveled to Chicago Commons' Paulo Freire Family Center in Chicago's Back of the Yards neighborhood to help the 100-year-old non-profit organization in renovating an outdoor space that will be utilized for the facility's daycare and after school programs. HSA's Jeff Colon, Jason Klein, Craig Phillips, Brenton Schrader, Bob Smietana, Josephine Thomas-Hoytt, and Alina Zaj (pictured above with Eric Woods, Doris Brown and Jesus Oviedo from Chicago Commons) assembled to assist in completing the project.  The Chicago Commons staff had already been hard at work over the past couple weeks in converting the conventional playground into a more open area where students could freely play and learn outside and teachers could conduct educational activities.  HSA's SVP, Josephine Thomas-Hoytt  reached out to special projects manager Doris Brown at Chicago Commons, a long-time partner of HSA, to see if the HSA team could help with projects that required "rolling up our sleeves".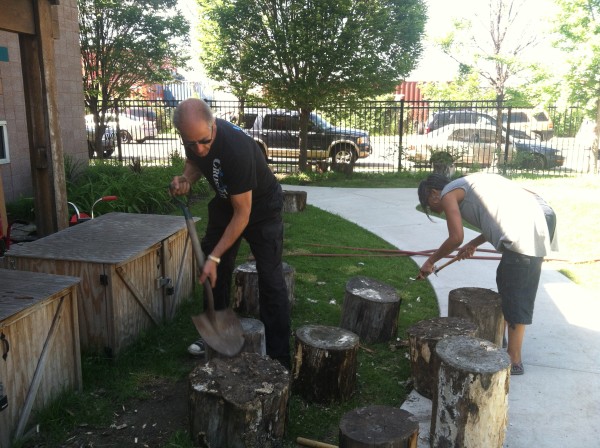 The volunteer group, led by HSA Commercial CEO and veteran Chicago Commons board member Bob Smietana pictured above with Josephine Thomas-Hoytt, spent the bulk of their time hauling and spreading woodchips in the children's play area where a newly-constructed slide is certain to be used often by children at the daycare. The group also refinished old logs that will be repurposed as benches and stools for both teachers and students during outdoor lessons.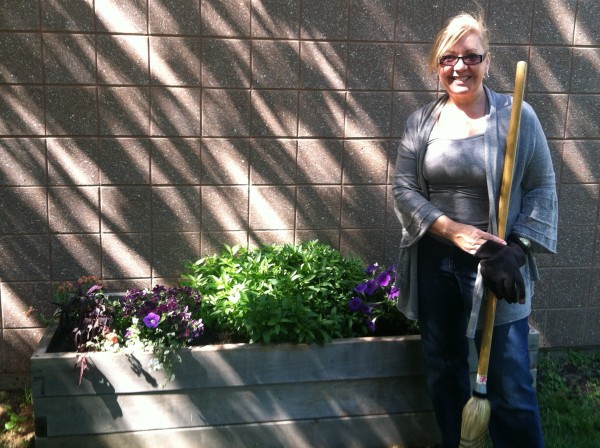 Alina Zaj (pictured above) of HSA Commercial worked with the Chicago Commons staff to locate and plant flowers and herbs in the facility's sideyard and garden areas. HSA Commercial's Jeff Colon (shown below) teamed up with the landscaping crew for Chicago Commons to roll out sod around the slide and the performance stage after refinishing some of the old benches.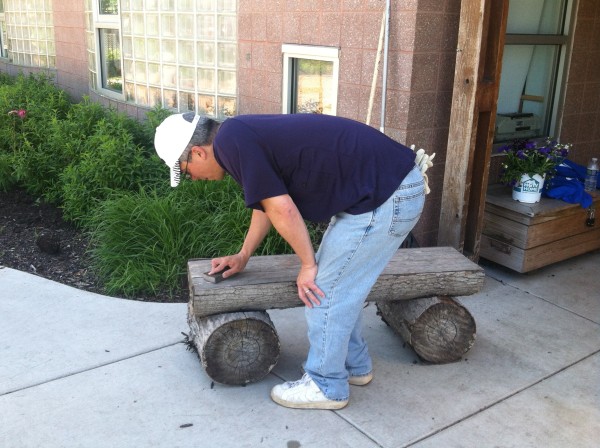 The team from HSAwareness benefitted from beautiful weather in what was a very productive afternoon outside with Chicago Commons. We are excited to announce that the  newly-renovated outdoor space at Paulo Freire Family Center will open for students this week. We hope that they enjoy the new park, and we look forward to assisting with similar projects in the future.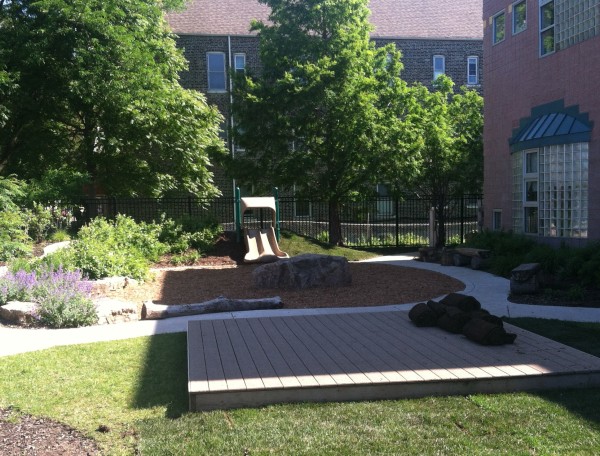 HSA News & Listings Alerts
Join the email list for updates and new listings.