July 26, 2017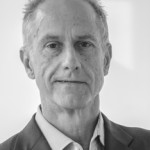 Event Information:
August 24th, 2017 at 8 am
Hyatt Regency O'Hare
9300 Bryn Mawr Ave.
Rosemont, IL
Price: $349
Learn More
Bob Smietana, CEO and Vice Chairman of HSA Commercial Real Estate, will be a featured panelist at Bisnow's National Industrial Event next month.  According to Bisnow, "This full-day summit will bring together the top developers, investors, brokers, and logistic and supply chain experts from around the U.S for a conference on the state, and future, of industrial investment, development and logistics. "
Bob is scheduled to speak at the summit's opening panel entitled, "Developing for Industrial: Evolving of Spec and Build-To-Suits" and will be joined on-stage by other industrial investment and development thought leaders including executives from USAA, ProLogis, CenterPoint Properties, Duke Realty, and more.
Smietana will have a wealth of insights and experiences to share from HSA Commercial's recent industrial projects across the Midwest including: the 652,000-square-foot Commerce Farms V distribution center facility in Lebanon, TN; the 151,000-square-foot Gateway Industrial IV spec development in Plainfield, IN; and the 152,000-square-foot third phase of Park 355 in Woodridge, IL.
For more information regarding the Bisnow National Industrial Event, please visit the event webpage.
Related Properties
Related Staff
HSA News & Listings Alerts
Join the email list for updates and new listings.