Mark TeGrootenhuis, CCIM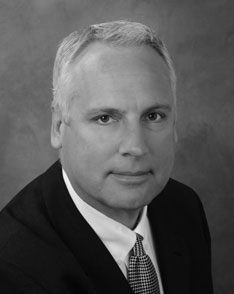 Executive Vice President and Director of Development Services
Development
Contact
P:
312.683.7224
tegrootenhuis@hsacommercial.com
Experience
Mark H. TeGrootenhuis is a Senior Vice President with the Development Division of HSA Commercial Real Estate. His development responsibilities include asset valuations, pre-development underwriting, securing required entitlements and managing the construction process.
Since joining HSA PrimeCare in 1998, Mr. TeGrootenhuis has managed several PrimeCare developments including the 15,000-square-foot Hawthorn Surgery Center, the 12,000-square-foot Franciscan Physician Network – Lowell Health Center, the 30,000-square-foot business center for Silver Cross Hospital, the 53,000-square-foot Silver Cross Medical Office Building, the 9,800-square-foot Loyola Gottlieb Memorial Hospital Outpatient Clinic, the 22,500-square-foot University of Chicago Cancer Center at Silver Cross Hospital, and the 19,593-square-foot cancer center for Franciscan St. Anthony Health Center. Both cancer centers will feature a state-of-the-art radiation oncology treatment center including a linear accelerator and PET/CT imaging.
Mr. TeGrootenhuis is a 32 year veteran of the real estate construction industry with experience on a multitude of commercial, retail, industrial, and medical office building construction projects for Turner Construction Company. He has served as Project Manager for numerous developments in the Greater Chicago Metropolitan Area including the United Airlines terminal at O'Hare International Airport and the University of Illinois Medical Center Outpatient Care Center. In 1999, the 245,000-square-foot Outpatient Care Center opened as a state-of-the-art facility with a fully-computerized medical record system
In the last year, Mr. TeGrootenhuis has completed health care related real estate developments that exceed twenty-one million dollars in hard cost construction dollars.
Affiliations
TeGrootenhuis is a licensed real estate professional in the State of Illinois, and holds the CCIM Designation.
Education
DePaul University, MBA, Information Systems
Iowa State University, BS
Related News
HSA Commercial and Clarion Partners Break Ground on 757,880 SF Distribution Center in Shorewood, Ill.
HSA Commercial Purchases 19-Acre Land Site to Develop 262,000 SF Distribution Center in Suburban Indianapolis
HSA Commercial Signs Lease with Kuehne + Nagel for Additional 78,300 SF At Gateway Business Park in Suburban Indianapolis