Brenton Schrader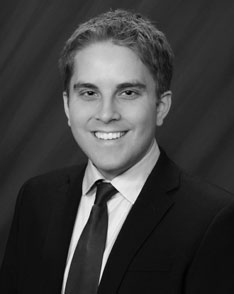 Vice President, Retail Leasing & Marketing
Retail
Contact
P:
312.458.4392
bschrader@hsacommercial.com
Experience
Mr. Schrader specializes in retail real estate leasing and sales for both partnerships of HSA and a portfolio of corporate clients. Schrader has represented the University of Chicago, U.S. Bank, Jewel-Osco, the Village of Orland Park, Domus Group, and The Affito Group in real estate disposition and leasing activities. Brenton is also responsible for the leasing of HSA's retail developments including The Mayfair Collection in Wauwatosa, Wis. and Calhoun Crossing in Brookfield, Wis.
Affiliations
Schrader is a licensed real estate broker in the State of Illinois and a member of the International Council of Shopping Centers (ICSC).
Education
Columbia College Chicago, BA in Marketing
Loyola University Chicago, MBA
Related News
Paul Mitchell The School Milwaukee to Relocate to New Campus Across From The Mayfair Collection in Wauwatosa, Wis.
Ascension Wisconsin to Open Small-Scale Hospital at HSA Commercial Real Estate's Retail Center in Greenfield, WI
City of Wauwatosa Approves Terms of a Master Development Agreement for Future Phases of The Mayfair Collection