Timothy Stanton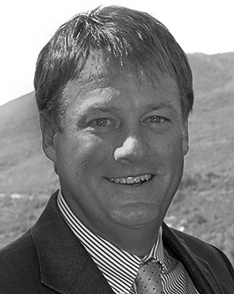 Executive Vice President of Corporate Real Estate Services and HSA PrimeCare
Healthcare, Office
Contact
P:
312.458.4484
tstanton@hsacommercial.com.
Experience
Timothy M. Stanton has been responsible for serving corporate clients and spearheading the growth of the Corporate Services Division. Since 1989 he has represented clients in over 200 cities throughout the United States. He has represented Minneapolis-based Carlson Companies, parent company of Carlson Wagonlit Travel, the world's largest travel company; Carlson Marketing Group; and Carlson Hospitality Group, parent company of TGI Fridays, Radisson Hotels, Country Inns and others, since 1992.
In addition to his work with corporate clients, Mr. Stanton is part of the original team that developed PrimeCare, a division of HSA Commercial with services geared specifically to the health care industry. He was responsible for the portfolio management for Advocate Health and Hospital Corporation, as well as a member of development and leasing teams for 500,000 square feet of medical office buildings in cities throughout the Midwest. After surviving a stroke and undergoing many months of daily physical therapy, Tim is sharing his experience to help HSA PrimeCare to continually find ways to improve its facilities and management (read about Tim's experience in Becker's Hospital Review).
Noteworthy deals include the acquisition and future disposition of the corporate headquarters of Carlson Wagonlit Travel in Fort Lauderdale, Florida; the relocation and expansion of Carlson Marketing Group's automotive division headquarters in Troy, Michigan; a real estate and labor pool evaluation of 30 U.S. cities and subsequent lease negotiations for eight 25,000 to 30,000 square foot call centers for Carlson Wagonlit Travel and the aforementioned representation of the Advocate portfolio.
Affiliations
Stanton is a licensed real estate broker in the State of Illinois and a member of CoreNet Global.
Education
St. Mary's University of Minnesota, Political Science
Related News
HSA PrimeCare EVP Timothy Stanton Shares New Perspective After a Near-Death Experience in Healthcare Real Estate Insights Q&A
HSA PrimeCare EVP Shares the Perspective of a Patient in Becker's Hospital Review Byline