Daniel Miranda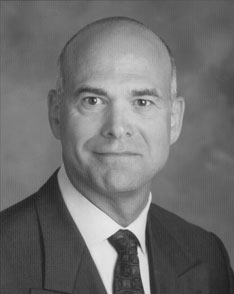 President
Contact
P:
312.683.7227
dmiranda@hsacommercial.com
Experience
Miranda has built a diverse commercial real estate career ranging from the practice of law to development and finance, as well as the development of service companies serving the industry.
Previously, Miranda served as managing director for national services and prior as the head of the Midwest region of GE Capital Real Estate, co-founder and president of the $1.2 billion Security Capital Preferred Growth Investment Fund, and CEO of MB Real Estate, managing more than 17 million square feet of office and industrial properties.
During his career, Miranda has developed, owned and managed hotel, office, medical, industrial, retail and parking facilities across the country. He has extensive experience in developing and managing debt and equity portfolios as well as building portfolio acquisitions and sales. He has managed brokerage teams and both public and private full-service real estate organizations.
Affiliations
Miranda is a licensed real estate professional and attorney in the State of Illinois and has been an active board member in organizations such as Northwestern University Kellogg Graduate School of Business, the Guthrie Center for Real Estate Research, the Greater North Michigan Avenue Association, the Urban Land Institute, National Association of Real Estate Investment Trusts (NAREIT), and is a member of the American College of Healthcare Executives and the Healthcare Financial Management Association.
Education
Columbia University Law School, JD (Harlan Fiske Stone Scholar)
University of California at Berkeley, BA (with Honors)
Related News
HSA PrimeCare Development Drexel Town Square Health Center Named HREI Insights Awards Finalist
HSA Commercial Ranked as "Best of the Best" by Midwest Real Estate News
HSA PrimeCare Development Drexel Town Square Health Center Recognized as Top Project of 2017 by the Daily Reporter